Guaranteed World's Best Price !
What's included
Gradable hands-on assessments provide an accurate picture of your ability to correctly and efficiently perform job tasks
Browser-based labs require only a reliable internet connection and modern browser, with no special equipment
Scenarios aligned with CompTIA exam objectives
Once redeemed, CertMaster Labs will be valid for 12 months
What You'll Learn
CompTIA CertMaster Labs for PenTest+ (PT0-002) enable hands-on practice and skills development using real equipment and software accessed through a remote, browser-based lab environment. Aligned with Official CompTIA courseware and the CompTIA PenTest+ (PT0-002) exam objectives, CertMaster Labs make it easy for learners to practice and apply their skills in real workplace scenarios in preparation for the certification exam. All lab activities include gradable assessments, offer feedback and hints, and provide a score based on learner inputs, ultimately guiding learners to the most correct and efficient path through job tasks and, in a classroom environment, providing instructors with meaningful insight into student performance.
There are two types of labs in the course:
Assisted Labs guide the learner step-by-step through tasks, offering assessment and feedback throughout a 10-15 minute experience, allowing the learner to correct any misunderstandings as they proceed through the activity.
Applied Labs present a series of goal-oriented scenarios in a 20-30 minute experience covering multiple topics, scoring the student at the end of the activity based on their ability to successfully complete each scenario. As a result, learners are forced to think critically about how to approach problems without a prescribed set of steps.
Labs Available:
Assisted Lab: Exploring the Lab Environment
Assisted Lab: Gathering Intelligence
Assisted Lab: Performing Social Engineering using SET
Assisted Lab: Discovering Information using Nmap
Assisted Lab: Performing Vulnerability Scans and Analysis
Assisted Lab: Penetrating an Internal Network
Assisted Lab: Exploiting Web Authentication
Assisted Lab: Exploiting Weaknesses in a Website
Assisted Lab: Exploiting Weaknesses in a Database
Assisted Lab: Using SQL Injection
Assisted Lab: Performing an AitM Attack
Assisted Lab: Performing Password Attacks
Assisted Lab: Using Reverse and Bind Shells
Assisted Lab: Performing Post-Exploitation Activities
Assisted Lab: Establishing Persistence
Assisted Lab: Performing Lateral Movement
License Information
One CompTIA CertMaster Labs for PenTest+ (PT0-002) license – this is single user license and may not be shared
Once activated, CertMaster Labs for PenTest+ (PT0-002) is valid for 12 months
Access keys must be redeemed within 12 months of purchase
CertMaster Labs  for PenTest+ provides you with the necessary platform to gain critical hands-on experience:
Plan and scope a penetration testing engagement
Perform vulnerability scanning and penetration testing
Produce a written report containing proposed remediation techniques in preparation for your CompTIA PenTest+ certification exam
CertMaster Labs addresses the practical aspects of the CompTIA PenTest+ exam objectives and complements prior training through access to real equipment and software environments.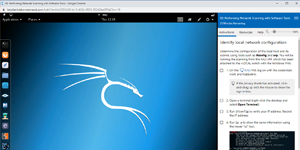 ACCESS TO HANDS-ON LEARNING
Browser-based access to software applications and operating systems used on the job.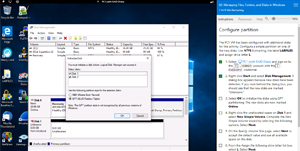 ALIGNED WITH EXAM OBJECTIVES
Lab exercises align real-world scenarios to CompTIA exam objectives.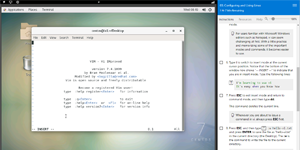 EXTENSIVE, STEP BY STEP ACTIVITIES
Detailed instructions for how to navigate and accomplish lab tasks from basic configuration to advanced subjects.
CertMaster Labs addresses the practical aspects of the CompTIA PenTest+ exam objectives, including:

PLANNING & SCOPING
Explain the importance of planning and key aspects of compliance-based assessments
REPORTING & COMMUNICATION
Utilize report writing and handling best practices explaining recommended mitigation strategies for discovered vulnerabilities

PENETRATION TESTING TOOLS
Conduct information gathering exercises with various tools and analyze output and basic scripts (limited to: Bash, Python, Ruby, PowerShell)

INFORMATION GATHERING & VULNERABILITY IDENTIFICATION
Gather information to prepare for exploitation then perform a vulnerability scan and analyze results.

ATTACKS & EXPLOITS
Exploit network, wireless, application, and RF-based vulnerabilities, summarize physical security attacks, and perform post-exploitation techniques