Guaranteed World's Best Price ! ($109 / $205)
What's included
A remote lab environment that enables hands on practice in actual software applications using only a browser and internet connection
Scenarios aligned with CompTIA exam objectives
Once redeemed, CompTIA Labs will be valid for 12 months
What are CompTIA CertMaster Labs for CySA+ (CS0-002)
CompTIA Labs hosted by Learn on Demand Systems allow for hands on practice and skill development in actual software applications through a remote lab environment. The browser-based virtual labs align with CompTIA exam objectives and are based on scenarios found in the workplace. The labs within each course are independent of each other and can be used in any order.
Labs Available:
Analyzing Output from Network Security Monitoring Tools
Discovering the Lab Environment
Analyzing Output from Security Appliance Logs
Analyzing Output from Endpoint Security Monitoring Tools
Analyzing Email Headers
Configuring SIEM Agents and Collectors
Analyzing, Filtering, and Searching Event Log and syslog Output
Collecting and Validating Digital Evidence
Analyzing Network-related IoCs
Analyzing Host and Application IoCs
Observing IoCs during a Security Incident
Analyzing Output from Topology and Host Enumeration Tools
Testing Credential Security
Configuring Vulnerability Scanning and Analyzing Outputs
Assessing Vulnerability Scan Outputs
Assessing the Impact of Regulation on Vulnerability Management
Performing Account and Permissions Audits
Configuring Network Segmentation and Security
Configuring and Analyzing Share Permissions
Assessing the Impact of Web Application Vulnerabilities
Analyzing Output from Web Application Assessment Tools
Analyzing Output from Cloud Infrastructure Assessment Tools
License Information
One CompTIA Labs for CySA+ (CS0-002) license – this is single user license and may not be shared
Once activated, CompTIA Labs for CySA+ (CS0-002) is valid for 12 months
Access keys must be redeemed within 12 months of purchase
CompTIA Labs for CySA+ provides learners with the necessary platform to gain critical hands-on skills and develop a deeper understanding of the subject matter to prepare for your CompTIA CySA+ Certification. CompTIA Labs allows you to address the practical aspects of + exam objectives and complement prior training through access to real equipment and software environments.
HOW YOU'LL GAIN HANDS-ON EXPERIENCE WITH COMPTIA LABS FOR CySA+: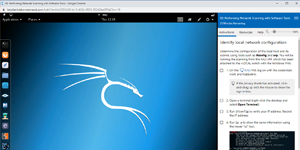 ACCESS TO HANDS-ON LEARNING
Browser-based access to software applications and operating systems used on the job.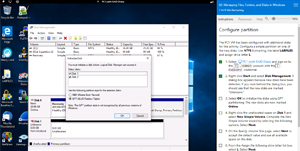 ALIGNED WITH EXAM OBJECTIVES
Lab exercises align real-world scenarios to CompTIA exam objectives.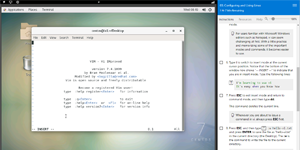 EXTENSIVE, STEP BY STEP ACTIVITIES
Detailed instructions for how to navigate and accomplish lab tasks from basic configuration to advanced subjects.
CompTIA Labs addresses the practical aspects of the exam objectives on the CompTIA CySA+ exam, including:

THREAT MANAGEMENT
Apply environmental reconnaissance techniques using appropriate tools and implementing recommended response

VULNERABILITY MANAGEMENT
Implement vulnerability management process

SECURITY ARCHITECTURE & TOOL SETS
Use the appropriate tools to secure and protect applications and systems within an organization

CYBER-INCIDENT RESPONSE
Identify threats and risks and determine appropriate response